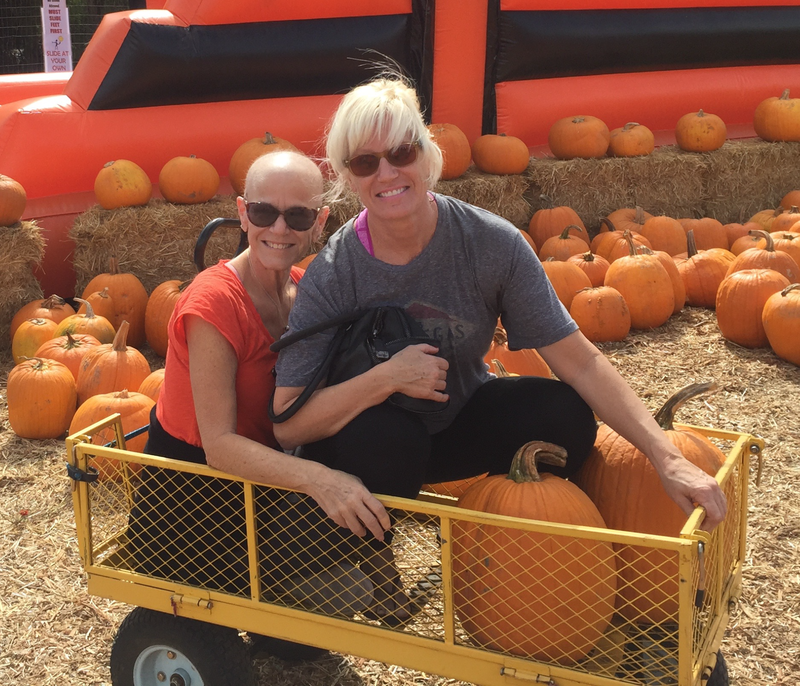 Theresa and Annette
Our Story
In January 2016, an unbiased cancer claimed the life of my sister, Theresa. Memories are all I have now—some are so painful to recall, while others bring me tremendous laughter. Even though I know she isn't physically with me anymore, when I think of her, I feel her presence so deep within my heart. When a chill runs through me, or a warm, loving feeling, I pray it is my big sister and not my imagination getting the best of me.
Like so many who have lost a loved one to cancer, I try to find comfort from my sorrow. There are those days when I think I won't be able to get through another day without her, avoiding those closest to me, angry with myself that I couldn't save her.
Cancer is not limited to those diagnosed. It affects family, friends, and even co-workers. I started Find1Cure because I witnessed cancer up-close and personal. It is an emotionless, unbiased disease that destroys lives.  I want to bring awareness and reassurance to those suffering from this callous disease and the loved ones who help fight the fight. I want to do whatever I can, not only in the name of my big sister, Theresa, but for the many men and women who valiantly and courageously fight the fight.

--Annette Leeds, author of The Other Side of Cancer: Living Life With My Dying Sister and Founder of Find1Cure.